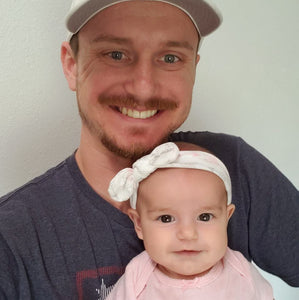 Hello, my name is Corby Dixon the owner of DSP Outlet.
In order to create a good quality community, I believe, you should know about us and our team.  As of right now I am the customer service representative, the social media guru, newsletter writer, the manager of business operations, owner, accountant, the shipping and handling expert, etc.  I use the term team and we as I operate with the community in mind and want you all to know that when you send a message or want to be heard that I am the one listening and responding. 
I think it is important that a store creates a bond with its customers and that is why I want to create a community around our DSP brand.  I want to hear your input, I want to know what products you are looking for and I want "I" to be "we as a community". 
My name is Corby Dixon, I am a father of three kids, husband to a wonderful wife, graduate in exercise and sports science with continued education in biomedical engineering, president of a large bowling league, and business owner.  I am based in Utah County, Utah and I began this DSP outlet adventure as a hobby when I began going to auctions for the fun of bidding on pallets of products only to realize that what I was doing could really benefit a community of people out there. I was obtaining so many products and it only took me very little to earn my cost of goods back.  Therefore, I took this adventure to the next step and created a business Dixon Sales and Products LLC.  If you are a thrift shopper and enjoy getting the most out of all the dollars you have, well... at DSP outlet your thrifting gets an upgrade.
Our business is growing quickly and we want to grow based on what our community wants, so feel free to follow us on facebook, twitter, instagram, or pinterest @dspoutlet and start sharing what you would like to see.
 Thank You,
Corby Dixon 
---
2 comments